Dead Space Original Soundtrack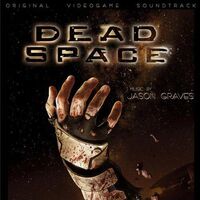 Composed by
Jason Graves, Rod Abernethy
Published by
Electronic Arts
Date Released
November 11, 2008
Media Type
Digital Release (1 disc)
Dead Space Original Soundtrack is the official soundtrack album to the third-person horror shooter game, Dead Space. Released on November 11, 2008 by Electronic Arts, the album features 17 tracks "composed, conducted and arranged" by Jason Graves.
The Dead Space soundtrack was given several awards and nominations by the non-profit group, Game Audio Network Guild (GANG). These nominations included, Music of the Year, Audio of the Year, and Sound Design of the Year. The actual soundtrack was awarded Audio of the Year and Sound Design of the Year.
The soundtrack was also noted by several game review sites and magazines as the most impressive part of the game.
Dead Space Soundtrack
Title
Time

Total time: 1:01:07
Community content is available under
CC-BY-SA
unless otherwise noted.